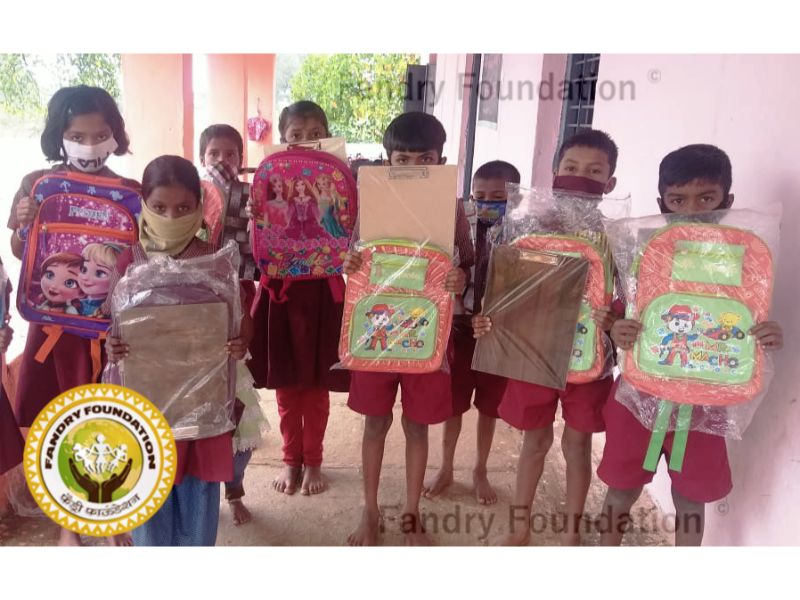 Project Hope 2020 - an Exceptionally Challenging, Memorable and Inspiring Experience.
Like every year, this year too started on a kick start for Project Hope 2020. All the volunteers geared up for one of Fandry Foundation's beloved event. We had almost built up our funds, but unfortunately the whole world was grasped by the unfortunate pandemic.
Due to lock down the activities like Stationery Collection, Sorting and Repacking were heavily restricted, making it nearly impossible.
This made our efforts go on a standstill, but we were heartily determined to fulfill our project.
With the help of our stationery distributor and some volunteers, we got the stationery packed as per requirements and delivered to the schools.
The teachers of the respective schools played an important role in the distribution of the stationery too.
We missed out attending the event physically this year, but we are happy that the yearly supply of stationery committed by us to the 63 schools we work with, reached to the students – who need it dearly as they do not have the facility of Online Learning.
Project Hope was not only successful but a memorable one this 2020.
Where there is a will there is a way and we at Fandry will definitely find a way under any circumstances